As many as 1.5 million Uighurs are being held in Chinese prison camps. This Uighur fact sheet and explainer on the Chinese Uighur people look at the current crackdown and persecution that is taking place in China against the Uighur people.
(UPDATED JULY  30, 2019)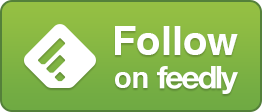 Who Are They?
The Uighur are a Turkic speaking people of Asia. They reside primarily in northwest China but there are also small populations in Uzbekistan, Kazakhstan, and Kyrgyzstan. The Uighurs of China are mostly Sunni Muslim.
There are three prominent English pronunciations of Uighur.
Wee – Wer
Wee – Ger
Wee – Woor
Current Crisis: 1.5 Million Uighurs Reportedly Held in Chinese Prison Camps
The current Chinese crackdown against the Uighur is actually part of a year-long implementation of hardline policies by the Chinese government against Uighur Muslims.
China has sent more than 1.5 million members of this ethnic group to political camps for indoctrination.
On July 29, Chinese authorities, in a surprise announcement, said that around 90% of these prisoners have been "returned to society." There is no evidence that such a return has taken place. Family members of the Uighur prisoners say they still cannot contact their loved ones. The announcement only shows that international pressure on the issue is a growing concern to the Chinese government.
More than 1,000 new prison facilities have been built in the Chinese province where the Uighur live since the crackdown started last year. Experts believe it is highly unlikely that such a network of prisons was recently built only to be suddenly and surprisingly abandoned.
These Uighur prisoners are said to have a mental disease (which is their religious beliefs) that must be eradicated. The population in these camps have doubled in the last year.
The US Congressional-Executive Committee on China has described the imprisonment of the Uighur Muslims in China as "the largest mass incarceration of a minority population in the world today."
The United Nations Committee on the Elimination of Racial Discrimination has noted reports that as many as 2 million members of this ethnic group along with other Muslim minorities are being held in "political camps for indoctrination."
Many families have been separated by this policy. Parents are sent to the camps and children are sent to state-run orphanages where they are taught that their parents are sick and evil people because of their religious beliefs.
Children are not allowed to leave these state-run orphanages and schools.
In early August 2018, the United Nations human rights panel reported that as many as 1 million were being held in what resembled a "massive internment camp that is shrouded in secrecy."
People who have been released from these political camps for indoctrination have reported that many prisoners are being tortured and even dying. Muslims are being forced to eat pork and renounce their religion in the camps. Once that is done they are forced to long durations of communist training and indoctrination.
The organization Chinese Human Rights Defenders reports that 21% of all recorded arrests in China in 2017 were in Xinjiang province which is where most members of this ethnic group live.
China has argued that the reports of its policy and crackdown against the Uighur have been overblown and are exaggerated. China claims the policies are necessary to reduce the threats of terrorism among the Uighur Muslim community in China.
While China previously denied the existence of the camps the government now says that the camps are training facilities meant to improve the lives of the people.
US Congressmen including Marco Rubio and 16 others have requested the Trump administration condemn China's activity against the Uighur, including freezing assets until the persecution stops. The Chinese government has responded that the US is in no position to judge China in this regard.
Members of the Uighur ethnic group who have fled China or are living in exile are frequently fearful to speak about what is going on in China out of a concern that their family members will be targeted by the Chinese government.
Additional Reading on the Current Uighur Crackdown in China