This is the history of Iran podcast episode 4.
Part 4 in our series looks on the History of Iran and the Next War looks at the decade following the Islamic Revolution of 1979. We look at the severing of Iranian relations with the west, the Iran-Iraq War, and chaos and atrocities unleashed by the Ayatollah Khomeini and the end of Iranian relations with the western world.
the End of History
Episode 192: The Islamic Republic of Iran Is Born – The History of Iran and the Next War Part 4
Look at the additional blog posts today to see some of the videos and images referenced in this podcast episode about the "human wave" attacks and "child soldiers" of the Iran-Iraq War as well as the Ayatollah Khomeini's bizarre funeral.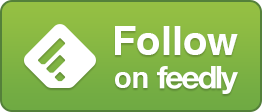 Learn more about this podcast series here.
Follow my blog feed for frequent posts and updates on issues in Iran and US-Iranian relations.